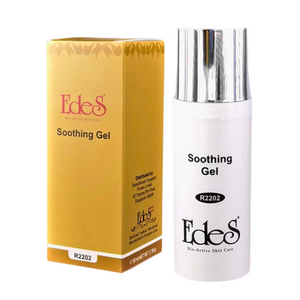 Therapeutic Gel to soothe, calm, nourish and protect sensitive and irritated skin. Enhances skin's natural protective shield against irritants, allergens and damaging elements.
Relieves redness and inflammation
Soothes itchiness and heat
Enhances skin hydration and nourishment
Protects skin from irritants, allergens and damaging elements in the environment.
(Size - 50 ml)
A friend gifted me this soothing gel, at first I was a bit skeptical to use this product because of my sensitive skin but she insisted, so I tried anyway. Honestly, wasn't expecting much from this product as most of the time i just get allergic reaction from any skin product, but to my astonishment, it is indeed a soothing gel, in just one application i already felt the soothing effect on my face and this is the first time in my entire life that i felt that i don't feel anything on my face, no itchiness, rashes, tingling sensation which i always have ( I consider it as my normal skin condition). Definitely highly recommended, esp. for those who have a very sensitive skin like mine.