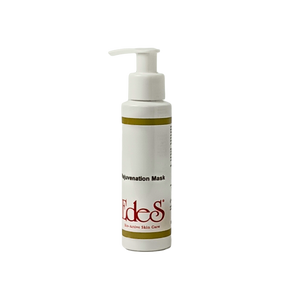 Natural non-photosensitizing peeling mask with bitter almond extract and Mandelic acid to smooth and revitalize skin. Extraordinary skin purifying and rejuvenation properties. EdeS Rejuvenation Mask gently removes dead skin cells, fine lines and hyperpigmentation; smoothen and elasticize skin, controls acne and acne scars. EdeS Rejuvenation Mask is gentle on sensitive skin.
Applications
Gentle action to effectively smoothen skin; Reduce wrinkles, lines and signs of ageing; Increase skin firmness and elasticity; Effective treatment of Acne and Acne Scars. May be used by those with sensitive skin.
Apply a thin layer on cleansed skin. Leave mask to work for 20 minutes, wipe off with wet tissues or sponge. Rinse thoroughly. Apply a cream with sun-screen to protect skin.
Ingredients
Propylene glycol, Mandelic acid, Aqua, Triethanolamine, Hydroxyethylcellulose, PEG-40 hydrogenated castor oil, Phenoxyethanol, Disodium EDTA, Caprylyl glycol, Decylene glycol
(Size - 100 ml)