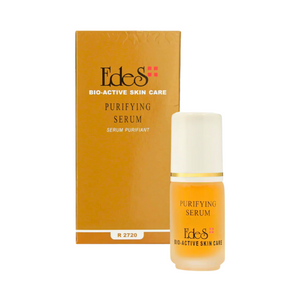 Deep cleansing lotion fortified with tea tree essential oil to purify and heal the skin. Balances the skin pH, disinfect the skin, prevents clog pores and formation of pimples. 
Application method: Cleanse skin thoroughly before applying sparingly on the area to be treated. Apply two to three times a day on cleansed skin. An appropriate cream may be applied over the Purifying Essence. 
(Size - 30 ml) 

An absolute gem
I can't imagine my skincare routine without this gem! It's an essential step after cleansing and right before I apply my serums and moisturizers. After using this product, my skin feels so bouncy and has this beautiful glow to it. It's like a little boost of radiance that makes me feel fantastic. I can't help but smile when I catch a glimpse of my skin after application.