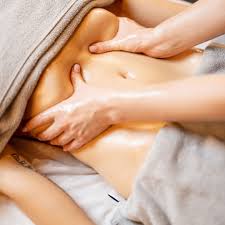 Congratulations to the arrival of a new bundle of joy.
During pregnancy, you may face many challenges with your body. extra weight, tensed and strained muscles, posture shifts, impaired circulation, water retention, etc.
After Delivery, you are now FREE to reshape your body. E.g. tighten up the abdomen; shape your hips, thighs, and arms; soothe the aching back and sore breasts, arms and back, etc.
Last but not least, you need rest during a massage, to recuperate from deprivation of sleep during feeding and awakening hours.
Duration: 60mins-$150.00  / 90mins-$220.00