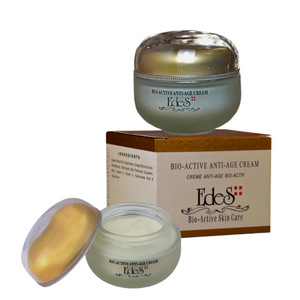 Anti-age skin treatment with Bio-Defen™, Co-Enzyme Q10, Squalane and Ginkgo Biloba extract
Rich in skin nourishments that can be easily absorbed.
Helps increase cellular energy level, hydration and skin elasticity.
Reduces lines and wrinkles
Reduces tiredness, sagging, dry and/or dull looking skin.
It may be use by those starting to feel/or show the signs of ageing or for counteracting the effects of UV light, free radicals and other damaging elements. 
Application method: May be used day & night. Apply on cleansed skin or over.  
(Size - 50 ml)